Trunk or Treat
Thank you to everyone who helped plan, run, set up, and clean up for the Trunk or Treat this past weekend.  It was a great success and wonderful having so many families on campus for this event.  
Scholastic Book Order
We received word that the order from Scholastic will again be delayed while they deal with processing and shipping issues. They communicated that it will be 4-5 weeks before the orders arrive.  
Basketball Season
Parents with children in grades 3-8, please keep an eye out for an email with a link to a Google survey.  We have a couple questions for you to answer to help us plan for our next sports season – Basketball!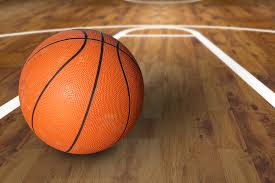 Singing for Church
We have set our first date for the students to sing at Shepherd of the Hills, which will be on November 14. As part of our music curriculum, students learn a song and sing at the front of the church at our 9:00 service.  Please add this date to your calendars to see the children sing praises to God.
Half Day with No After Care
This Wednesday, November 3, there will be a half day of school with the students dismissed at 12:00.  The teachers will be leaving for their professional development conference that afternoon in Phoenix.  We will not have the students eat lunch at school, and there will be no after care available either.  Please make sure to make the appropriate plans so the teachers may wrap up school and start their travel plans.
Upcoming Dates
Half Day of School with No After-Care – November 3
No School for Teacher's Conference – November 4-5
No School for Veteran's Day – November 11
Students Singing for Church – November 14